I have neglected to do this...
last June my boyfriend stumbled upon this, 1963 Chevy Greenbriar Van. In great running order!
It's not for sale noooo.. he would never sell it, not right now anyways. he has done a little body work on it since we got it last year. and currently we are working a little on the rust.
The Van came with a lot of paper work and we know that a guy (i think it was in Maine) rebuilt the engine in 1998. He also fixed it up with an awesome speaker which sits in the back where the middle bench seat would have been sitting if it weren't missing.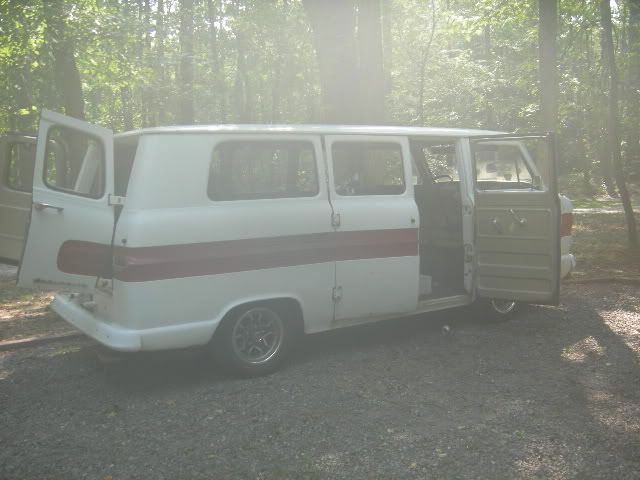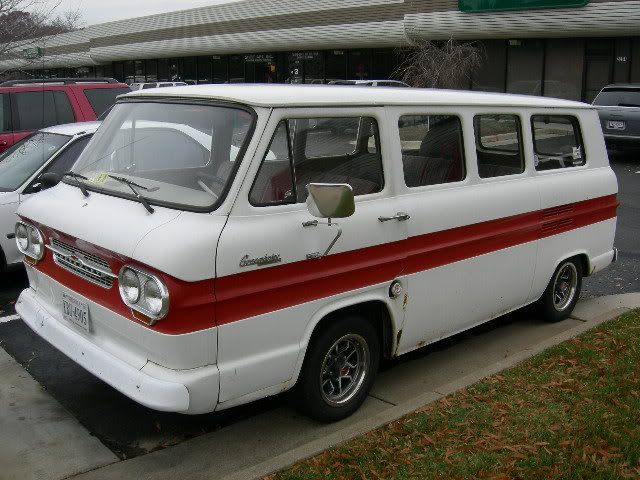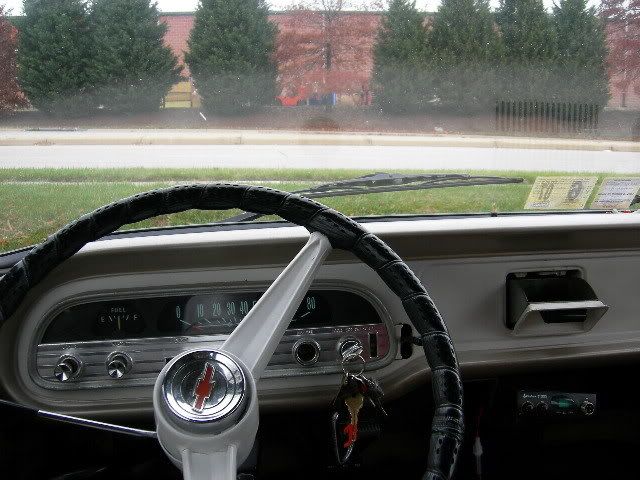 We also recently became a member of the local corvair chapter.There's also a Corvair convention held every year in Leesburg, My boyfriend made it to that convention and took loads of interesting pictures which I will post when they come off my camera. awesome corvairs that were mostly for show.
Northern Virginia Corvair Chapter 220